Smart Shopping Tips for the Holiday Season
NOVEMBER 21, 2018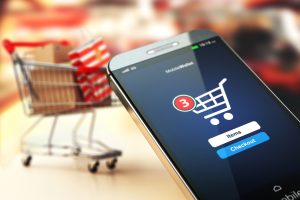 Planning to hunt for holiday shopping deals this Black Friday, Small Business Saturday or Cyber Monday? Here are some smart shopping tips to consider.
Be aware of the most recent scams.
Avoid being a victim of scams by knowing what tactics are popular today. Learn more about "Delivery Confirmation" scams and more from FDIC's Holiday Shopping consumer report at https://www.fdic.gov/consumers/consumer/news/november2018.pdf.
Take time to verify your saved merchant card details.
Card details can change throughout the year and card information saved with merchant sites may no longer be accurate. Verify details prior to online shopping so you aren't surprised at checkout and end up missing out on a great deal.
Monitor your credit and debit card activity.
Use FNB Bank's Online Banking to frequently review the activity on your accounts and ensure all activity is authorized. (Not a registered member? Enroll Now!)
If you notice any unauthorized or fraudulent activity on your account, please contact our Customer Support Center immediately at 1-888-934-2536.