Scarlett Hamilton Joins FNB Bank as Customer Support Manager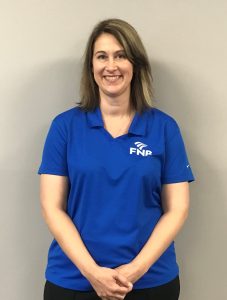 June 1, 2018 (Mayfield, KY) FNB Bank is proud to announce that Scarlett Hamilton has joined FNB Bank as Customer Support Manager. In this new position, Scarlett will primarily be responsible for overseeing the day to day operations of FNB's new Customer Contact Center.
"I am excited to be working at FNB Bank and starting the Customer Support Department. The customers have been great to work with and I am thrilled to now offer this service to them with extended hours," stated Scarlett.
Scarlett has worked in banking for seven years having previously served in roles including Customer Care Manager and Customer Call Center Supervisor II. Hamilton is a 2011 graduate of Mid-Continent University with an Associate's degree in business. She currently resides in South Fulton, TN with her husband, Eric, and their two children, Rebecca and Hunter.
FNB Bank, founded in 1875, is one of the oldest banks in the state of Kentucky and ranks among the highest in the nation in the area of safety and soundness.  The bank currently has eight locations:  Mayfield Main, Mayfield Southside, Wingo, Lone Oak, Paducah, Murray, Cadiz Main, and Cadiz West.  FNB is member FDIC and an Equal Housing Lender.
Kentucky was on the frontier. Now you are.
The frontier was always about wanting more. Since 1875, we've made it our mission to help jump start small business and farming in the communities we call home. You're ready to start something. We're ready to help. Start by watching the stories that started at FNB.