Sam Mahan Named Senior Lender at FNB Bank
JANUARY 21, 2021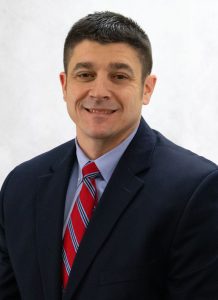 FNB Bank is proud to announce that Sam Mahan was recently named Senior Lender. Mahan has 17 years of banking experience having previously served in various roles including Senior Operations Officer, Relationship Manager and Commercial Loan Officer for FNB Bank.
"Sam brings years of banking experience to this Senior Lender position," stated Lori Noel, Chief Lending Officer/Executive Vice President.  "His industry, agriculture, and banking knowledge position him to provide solutions for our customers' financial needs.  We are excited to have Sam assume this leadership role as FNB continues to focus on our customers and the best financial service and options in our communities."
Sam is a 2002 graduate of Tennessee Tech University with a bachelor's degree in Marketing. He also graduated from Southeastern School of Banking in 2009, Southeastern School of Commercial Lending in 2010, and Graduate School of Banking at LSU in 2017. He currently serves on the advisory board for the Friends of Land Between the Lakes. Sam resides in Mayfield with his wife, Tracie and their three children: Max, Callen, and Sadie.
FNB Bank, founded in 1875, is one of the oldest banks in the state of Kentucky and ranks among the highest in the nation in the area of safety and soundness.  The bank currently has nine locations:  Mayfield Main, Mayfield Southside, Wingo, Lone Oak, Paducah Midtown, Murray North, Murray South Cadiz Main, and Cadiz West.  FNB is member FDIC and an Equal Housing Lender.