Jennifer Franklin Named Senior Deposit Officer at FNB Bank
JULY 31, 2018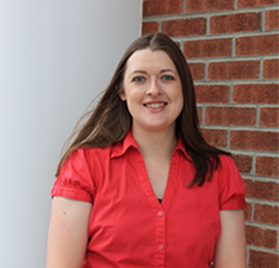 July 31, 2018 (Mayfield, KY) FNB Bank is proud to announce that Jennifer Franklin was recently named Senior Deposit Officer. In this new position, Jennifer will be responsible for the overall coordination and supervision of the Deposit Operations department. Franklin previously served as Data Resource Manager for FNB and will continue in this role along with her new position.
Franklin is a 2005 graduate of Murray State University with a Bachelor of Science degree in Economics and Accounting. She also graduated from the Kentucky Bankers Association General Banking School in 2014. Jennifer resides in Mayfield with her husband, Cary and their two children: Alexis and Lucas.
FNB Bank, founded in 1875, is one of the oldest banks in the state of Kentucky and ranks among the highest in the nation in the area of safety and soundness. The bank currently has eight locations: Mayfield Main, Mayfield Southside, Wingo, Lone Oak, Paducah, Murray, Cadiz Main, and Cadiz West. FNB is member FDIC and an Equal Housing Lender.