FNB's Recent Officer Promotions
July 12, 2018 (Mayfield, KY) FNB Bank is pleased to announce the recent selection and promotion of officers at the Annual Meeting of the Board at the Main Office in Mayfield, Kentucky, on June 20th. During the meeting the Board of Directors promoted Paul Scott to Executive Vice President, Crystal Balentine to Senior Vice President, Brooke Wiles to Vice President and Clint Roberts to Security Officer.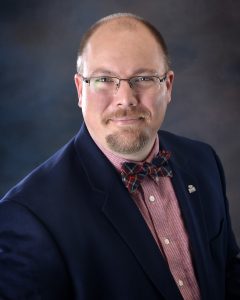 Paul Scott from Murray, KY, has been with FNB Bank for 16 years, serving as Chief Financial Officer since 2004. He is a graduate of Murray State University with Bachelor and Master degrees in Business Administration. Paul is also a graduate from the Graduate School of Banking from Madison, WI and the Murray-Calloway County Chamber of Commerce's Leadership Program. He and his wife, Heather (Glisson) Scott reside in Murray with their son, Ethan.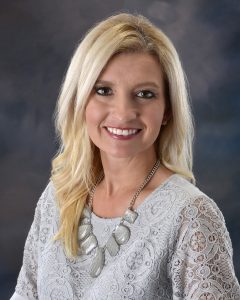 Crystal (McClure) Balentine from Clinton, KY, has over 20 years of banking experience and serves as Human Resources Officer since 2006. Crystal obtained her Professional in Human Resources (PHR) certification in 2012. She is a graduate from the KBA General Banking School, Graduate School of Banking from Madison, WI and Leadership Paducah. Crystal currently is the President of the Leadership Paducah Alumni Association, member of the Paducah Lions Club, founding officer and member of the Paducah Young Professionals and Committee Member for the McCracken County Youth Services. She also serves on the Banker Advisory Board for the Graduate School of Banking in Madison, WI. Crystal resides in Paducah, KY with her husband, Steve Balentine and daughters, Olivia and Ava Townsend.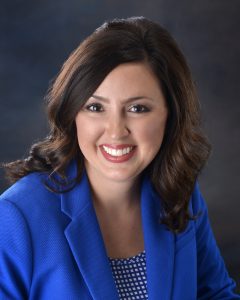 Brooke (Harris) Wiles from Mayfield, KY, has been with the bank since 2008 and serves as the Director of Marketing and CRA Officer. She earned her Bachelor's degree in Organizational Communication and Master's Degree in Mass Communications from Murray State University and is also a graduate of the Mayfield-Graves County Chamber Leadership Program. Brooke currently serves on the Board of Directors for the Icehouse Art Gallery, Gourd Festival Planning Board, Mayfield/Graves Co. Area Technology Center Advisory Committee, Chamber Ambassador with the Mayfield-Graves County Chamber of Commerce and a member of the Chamber's Young Professionals group. She also volunteers with the Mayfield Middle School Mentoring Program and CARDS After Hours Program. Brooke and her husband, Tyler Wiles reside in Mayfield with their son, Ty.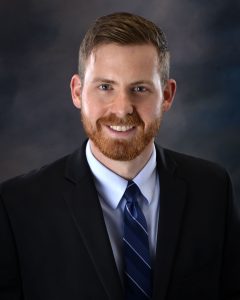 Clint Roberts from Paducah, KY, has been with the bank since 2014 and has previously served as a Teller and Customer Service Representative. He is currently serving as the bank's Security Officer and Audit Clerk at the Mayfield Main Office. Clint earned his Associates degree in Science form WKCTC and has attended Murray State University.
FNB Bank, founded in 1875, is one of the oldest banks in the state of Kentucky and ranks among the highest in the nation in the area of safety and soundness. The bank currently has eight locations: Mayfield Main, Mayfield Southside, Wingo, Lone Oak, Paducah, Murray, Cadiz Main, and Cadiz West. FNB is member FDIC and an Equal Housing Lender.
Kentucky was on the frontier. Now you are.
The frontier was always about wanting more. Since 1875, we've made it our mission to help jump start small business and farming in the communities we call home. You're ready to start something. We're ready to help. Start by watching the stories that started at FNB.