FNB's Benton Banking Center Opening July 11
FNB's new Benton Office, located at 315 West 5th Street, Suite 700 in Benton, will be opening for business on Monday, July 11th. The office is FNB's first location in Marshall County and the bank's tenth location in the western Kentucky footprint. The new banking facility is FNB's third concept branch, modeled after the bank's Murray South and Paducah Midtown offices. The branch offers new modern aesthetics and banking amenities along with an image deposit-taking ATM.  All the while, the new office will still offer traditional banking services and delivery channels to appeal to all customer bases.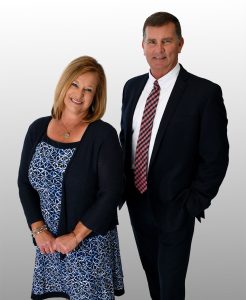 "We are excited to be opening on July 11th at our new Benton Banking Center," stated Trent Lovett, FNB Marshall County Market President.  "Our Benton Banking team is experienced and ready to serve Marshall County with all of their banking needs. We look forward to opening and serving our current and new customers, along with the many needs of the community."
The office hours for the Benton Banking Center will be:
Lobby Hours:
Monday – Thursday 8:30 AM – 4:00 PM
Friday 8:30 AM – 5:00 PM
Drive-Thru Hours:
Monday – Thursday 8:00 AM – 4:00 PM
Friday 8:00 AM – 5:30 PM
The Grand Opening Event for FNB's Benton Office is scheduled for Friday, August 5th. More details about the Grand Opening will be announced as plans are finalized. To learn more about FNB, go to GrowWithFNB.com or contact Trent Lovett at (270) 387-3062 or by e-mail at trent.lovett@growwithfnb.com.
FNB Bank, founded in 1875, is one of the oldest banks in the state of Kentucky with assets exceeding 650 million.  FNB ranks among the highest in the nation in the area of safety and soundness. FNB is a 2021 and 2022 'Best Places to Work in Kentucky' Small Business Category Award Winner.  The bank currently has nine locations located in Graves, McCracken, Calloway and Trigg County with a Benton office to open in July 2022.  FNB is Member FDIC and an Equal Housing Lender.
Kentucky was on the frontier. Now you are.
The frontier was always about wanting more. Since 1875, we've made it our mission to help jump start small business and farming in the communities we call home. You're ready to start something. We're ready to help. Start by watching the stories that started at FNB.