FNB Relocates Paducah Banking Center to Midtown
FNB Bank is proud to announce the relocation of their Downtown Paducah office, located at 630 Jefferson Street to 130 Lone Oak Road, Suite 101.  FNB's new Midtown office will be located across from the historic Coke Plant in the new LaBelle Plaza and will offer an added level of convenience for customers.  The Downtown Paducah office will close at 3:00 p.m. on Friday, May 29.  The new Midtown office will open on Monday, June 1st at 8:00 a.m. in the drive-thru and at 8:30 a.m. in the lobby.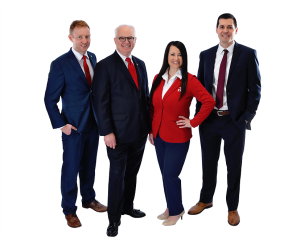 "We are excited about the move to Midtown," stated Ike Nichols, FNB McCracken County Market President.  "The new Midtown office will provide extended hours as well as modern banking services for our customers.  The same friendly faces from our current Downtown office staff will transfer to the new Midtown location to continue serving our customers."
The new banking facility is FNB's second concept branch, modeled after the bank's Murray South office. The branch offers new modern aesthetics and banking amenities, such as a self-serve kiosk and image deposit-taking ATM.  All the while, the new office will still offer traditional banking services and delivery channels to appeal to all customers bases.
"Our new Midtown office will feature a modern look and our 'Start Something Today' brand," stated Sally Hopkins, FNB COO.  "We are also proud to incorporate design elements that are exclusive to Paducah as the focal theme utilized throughout the office."
FNB will be one of the first businesses to open in LaBelle Plaza, a new shopping plaza development in Midtown.  "We could not be more pleased to be part of LaBelle Plaza," stated Marty Nichols, FNB President & CEO.  "We believe that our vibrant new office is well suited for where and how people want to interact with their bank.  We hope you will drop by in person or digitally and Start Something Today."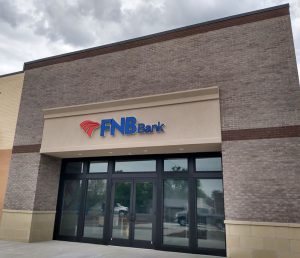 The grand opening celebration for FNB's new Midtown office is to be determined at this time, due to the evolving COVID-19 health restrictions.  A ribbon cutting and grand opening event will be announced at a later date.
FNB Bank, founded in 1875, is one of the oldest banks in the state of Kentucky and ranks among the highest in the nation in the area of safety and soundness.  The bank currently has nine locations:  Mayfield Main, Mayfield Southside, Wingo, Lone Oak, Paducah, Murray North, Murray South, Cadiz Main, and Cadiz West.  FNB is member FDIC and an Equal Housing Lender.
Kentucky was on the frontier. Now you are.
The frontier was always about wanting more. Since 1875, we've made it our mission to help jump start small business and farming in the communities we call home. You're ready to start something. We're ready to help. Start by watching the stories that started at FNB.