FNB Promotes Heather Gregory to Mayfield Main Office Manager
DECEMBER 10, 2020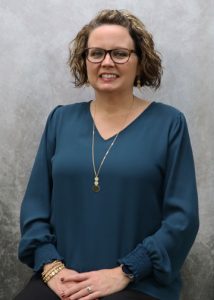 FNB Bank is proud to announce that Heather Gregory was recently promoted to Office Manager at the Mayfield Main Office. In her new position, Heather will be primarily responsible for leading day to day operations of the branch. Heather has over 18 years of banking experience with FNB.
"I am honored and blessed with this amazing opportunity I have been given at FNB," stated Gregory. "We have an outstanding team that I am excited to lead in future endeavors as we continue to provide exceptional customer service on a daily basis."
Heather is a graduate of West Kentucky Community and Technical College and Kentucky Banker's Association General Banking School. She also participated in the Mayfield-Graves County Leadership Program in 2011-2012. Heather attends Farmington Baptist Church and resides in Sedalia with her husband, Josh, and their daughter, Emma.
FNB Bank, founded in 1875, is one of the oldest banks in the state of Kentucky and ranks among the highest in the nation in the area of safety and soundness.  The bank currently has nine locations:  Mayfield Main, Mayfield Southside, Wingo, Lone Oak, Paducah, Murray North, Murray South, Cadiz Main, and Cadiz West.  FNB is member FDIC and an Equal Housing Lender.