FNB Elects New Board Member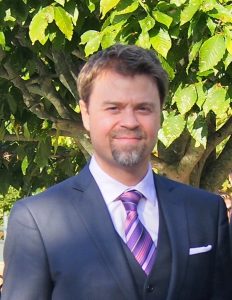 June 28, 2018 (Mayfield, KY) FNB Bank is proud to announce the recent appointment of Dr. James "Jay" Brien as its newest board member. During the Annual Meeting held on June 20th at the Main Office in Mayfield, Kentucky, Brien was elected to serve on the board.  "We are fortunate to have Jay join our Board and look forward to his vision and insight as we plan for the future" says Marty Nichols, President and CEO of FNB Bank.
Brien is a graduate of Murray State University and attended medical school at the University of Louisville School of Medicine. He completed his residency at Baylor College of Medicine in Houston, Texas and his fellowship at Texas Heart Institute. Brien and his wife, Dr. Jennifer W. Brien, have one daughter, Kara Rose.
FNB Bank, founded in 1875, is one of the oldest banks in the state of Kentucky and ranks among the highest in the nation in the area of safety and soundness.  The bank currently has eight locations:  Mayfield Main, Mayfield Southside, Wingo, Lone Oak, Paducah, Murray, Cadiz Main, and Cadiz West.  FNB is member FDIC and an Equal Housing Lender.
Kentucky was on the frontier. Now you are.
The frontier was always about wanting more. Since 1875, we've made it our mission to help jump start small business and farming in the communities we call home. You're ready to start something. We're ready to help. Start by watching the stories that started at FNB.