Christa Walton Joins FNB Bank as Business Deposit Sales Representative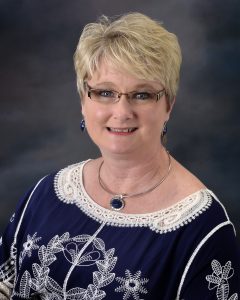 May 18, 2018 (Mayfield, KY) FNB Bank is proud to announce that Christa Walton has joined FNB Bank as a Business Deposit Sales Representative. Christa brings with her more than 23 years of banking experience, having served in various roles including Business Development Officer and Universal Banker.
"Christa is an exciting addition to our FNB Team. She brings valuable experience and expertise to our Business Banking Department, providing additional strength and capacity to our cash and treasury management staff," stated Marty Nichols, FNB President and CEO.
Christa is a graduate of the University of Tennessee at Martin with a Bachelor's Degree in Business Administration. She has been involved in several organizations in Obion County, Tennessee. Christa currently resides in Union City, Tennessee with her husband of 28 years, Michael. She has two children: Grant and Garrett.
FNB Bank, founded in 1875, is one of the oldest banks in the state of Kentucky and ranks among the highest in the nation in the area of safety and soundness.  The bank currently has eight locations:  Mayfield Main, Mayfield Southside, Wingo, Lone Oak, Paducah, Murray, Cadiz Main, and Cadiz West.  FNB is member FDIC and an Equal Housing Lender.
Kentucky was on the frontier. Now you are.
The frontier was always about wanting more. Since 1875, we've made it our mission to help jump start small business and farming in the communities we call home. You're ready to start something. We're ready to help. Start by watching the stories that started at FNB.