Bob Turok Joins FNB Bank as Vice President and Business Banking Officer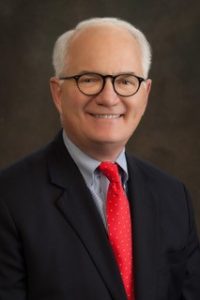 February 22, 2019 (Mayfield, KY) FNB Bank is proud to announce that Bob Turok has joined FNB Bank as a Vice President and Business Banking Officer. Bob brings with him more than 38 years of banking experience having served in various roles including Market President, CEO and Private Banking Officer.
"We are most pleased to have Bob join our FNB Paducah Team. His experience, professionalism and passion for service pair perfectly with FNB's values. Grow With FNB is our mantra, and we are confident that Bob will be a key component in that mission going forward," stated Marty Nichols, FNB President and CEO.
Turok is a graduate of the University of Kentucky with a bachelor's degree in Business Administration with a concentration in Finance. Bob serves on the board for Paducah Economic Development and the Paducah Symphony Orchestra. He is also actively involved in Rotary Club of Paducah and Paducah Chamber of Commerce. Bob resides in Paducah with his wife, Julie. They have three children.
FNB Bank, founded in 1875, is one of the oldest banks in the state of Kentucky and ranks among the highest in the nation in the area of safety and soundness.  The bank currently has eight locations:  Mayfield Main, Mayfield Southside, Wingo, Lone Oak, Paducah, Murray, Cadiz Main, and Cadiz West.  FNB is member FDIC and an Equal Housing Lender.
Kentucky was on the frontier. Now you are.
The frontier was always about wanting more. Since 1875, we've made it our mission to help jump start small business and farming in the communities we call home. You're ready to start something. We're ready to help. Start by watching the stories that started at FNB.