Angie Vandiver Joins FNB Bank as Mortgage Loan Coordinator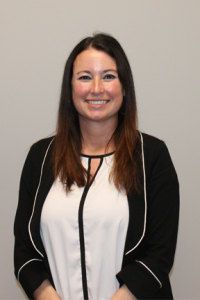 May 15, 2019 (Mayfield, KY) FNB Bank is proud to announce that Angie Vandiver has joined FNB Bank as Mortgage Loan Coordinator. Angie brings with her more than 16 years of banking experience having served in various roles including Financial Services Consultant and Mortgage Loan Originator.
"Angie is an exciting addition to our FNB Team. She brings valuable experience and expertise that will certainly be an asset to our Mortgage Lending Department," stated Sam Mahan, Senior Operations Officer.
Angie is a 2005 graduate of the University of Southern Indiana with a bachelor's degree in Communication Studies. Angie resides in Murray with her husband, Jason.
FNB Bank, founded in 1875, is one of the oldest banks in the state of Kentucky and ranks among the highest in the nation in the area of safety and soundness.  The bank currently has eight locations:  Mayfield Main, Mayfield Southside, Wingo, Lone Oak, Paducah, Murray, Cadiz Main, and Cadiz West.  FNB is member FDIC and an Equal Housing Lender.
Kentucky was on the frontier. Now you are.
The frontier was always about wanting more. Since 1875, we've made it our mission to help jump start small business and farming in the communities we call home. You're ready to start something. We're ready to help. Start by watching the stories that started at FNB.