Amy Futrell Joins FNB Bank as Market President for Murray-Calloway County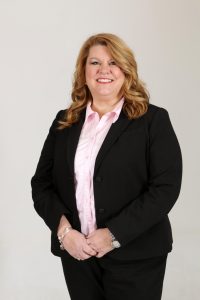 FNB Bank is proud to announce that Amy Futrell has joined FNB as the Market President for Murray-Calloway County. Amy brings over 30 years of banking experience having served in various roles including Mortgage Loan Originator, VP Special Assets and VP Retail Sales.
"We are excited to have Amy join the FNB team. Her professionalism and expertise, paired with her local ties, will bring new energy to our outstanding Murray team," stated Marty Nichols, FNB President and CEO. "Putting together a great team is the most impactful and rewarding accomplishment of a business in my opinion. As our Calloway County Market President, Amy will lead the way as we grow and expand our services in the community."
Futrell is a graduate of Murray State University with a bachelor's degree in Business with an area in Finance. Amy currently serves on the Murray-Calloway County Chamber of Commerce Board, WKCTC Nominating Commission Committee, Women on Numbers Advisory Council, Enduring Hope Committee and the Hardin Baptist Church Financial Assistance Committee. She also serves as Chair of the Youth Harbor Services Advisory Council. She currently resides in Murray. Amy has one daughter, Ellie Futrell, and one son, Bailey (Addison) Futrell and grandson, Josiah.
FNB Bank, founded in 1875, is one of the oldest banks in the state of Kentucky and ranks among the highest in the nation in the area of safety and soundness.  The bank currently has nine locations:  Mayfield Main, Mayfield Southside, Wingo, Lone Oak, Paducah, Murray North, Murray South, Cadiz Main, and Cadiz West.  FNB is member FDIC and an Equal Housing Lender.
Kentucky was on the frontier. Now you are.
The frontier was always about wanting more. Since 1875, we've made it our mission to help jump start small business and farming in the communities we call home. You're ready to start something. We're ready to help. Start by watching the stories that started at FNB.