Retirement Party Honoring Debbie Buck & Eddie Finks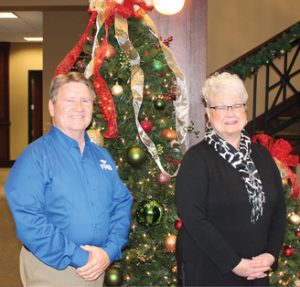 Save the date for next Thursday, December 27th for a retirement party honoring Debbie Buck and Eddie Finks.  The event will take place as a come and go from 11 AM to 2 PM at FNB's Mayfield Main Office located at 101 East Broadway. Light refreshments will be served. Please join us as we celebrate Debbie and Eddie and thank them for their years of dedicated service to FNB!
Official invitation: https://growwithfnb.com/retirement-invitation.jpg
Kentucky was on the frontier. Now you are.
The frontier was always about wanting more. Since 1875, we've made it our mission to help jump start small business and farming in the communities we call home. You're ready to start something. We're ready to help. Start by watching the stories that started at FNB.